We sometimes forget, but series are a great tool to learn French, French culture and lifestyle.
France is a multicultural country but also a country full of history. So let's have a look at French series that can help you learn French.
What are the best series at the moment?
2022 is a year rich in new French series. Here is a list of the most popular and anticipated series of the year.
French police series
Oussekine (Disney +)
This miniseries of 4 episodes is about Malik Oussekine who shook up French society more than 35 years ago (in 1986). It explains in details how French police violence caused young Malik Oussekine's death. The day after his death, on a Saturday morning, students were welcomed at the Ministry of Interior and organized a silent march. Two of the three police officers who beat Malik Ousskemine to death were judged and convicted but not sentenced to prison though they were professionally sanctioned.
The highly anticipated series will give you an insight into the atmosphere in France, immigration and the police in the mid-1980s.
Vortex (France 2)
Imagined by the mysterious writer Franck Thilliez, this miniseries of six episodes mixes police intrigue, sci-fi and intimate drama. Ludovic is a police captain in Brest in 2025 who lost the love of his life 27 years ago. During an investigation, a bug opens up a temporal rift that enables him to communicate with Mélanie in 1998, eleven days before her death.
HPI
HPI is a comedy and crime series that has already 2 seasons. A young housekeeper, who is also a single mother, joins the police force because of her higher intelligence. The series is funny and very visual thanks to the heroine's flashbacks that bring all the dialogue to life.
Historical French series
Louis XXVIII (France TV Slash)
Imagine if France was still a monarchy… The main character of this humorous series is Samia, a naïve teacher with no authority and daughter of immigrants. After a plane crash that killed the Royal family, she finds out that her son, Cedric, born of a one-night-stand with a nobleman, is next in line. Once again, this series represents France in many ways: its history, its immigration and its humour.       
Le Monde de demain (Arte)
Le monde de demain (the world of tomorrow) is about the famous rap group NTM and the French hip-hop scene. NTM is, without a doubt, the biggest French rap group of all times along with I Am.
So, if you want to play with words, don't hesitate to watch it!
Les Combattantes (TF1)
This historical series follows four women's lives (a prostitute, a nun, an industry boss and a nurse) during the First World War.
This series in "costume" shows the life of women during the Great War. Therefore, you can see France at the beginning of the last century.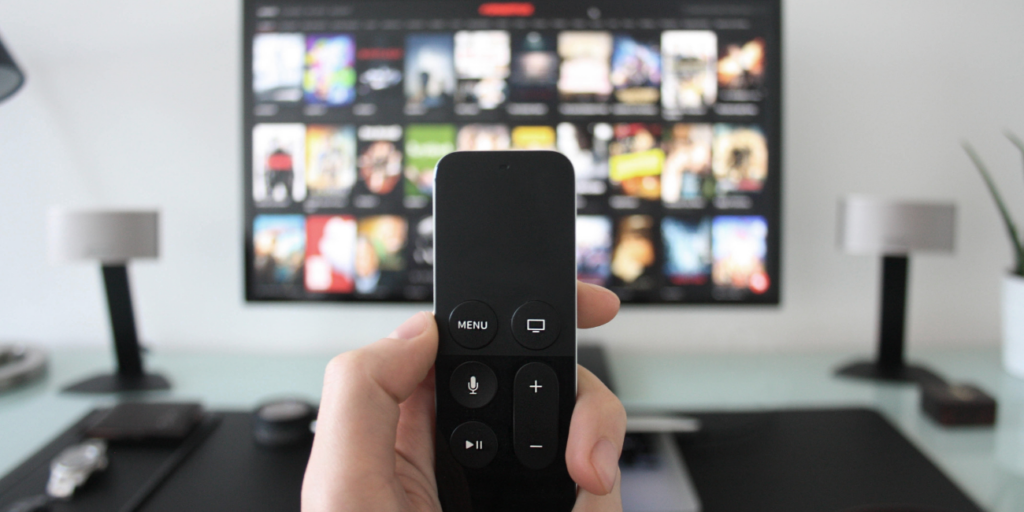 French series on current topics
En thérapie (Arte)
This 2-season series takes you through the therapies of several patients and their practitioners. The series is quite difficult to understand, very dark, we recommend it to people who have a pretty good level in French. The first season deals with the trauma of the terrorist attacks that took place in the Bataclan concert hall in November 2015. The second season is about the consequences of the lockdown due to the CoVid pandemic.
Drôle (Netflix)
"Drôle" (means funny in English) is a miniseries of six episodes of 45 minutes. We follow the journey of four comedians trying to make a name for themselves in the Parisian stand-up scene, a type of comedy that comes from the United States but which has been very successful in France for over 10 years. Moments of laughter and new faces guaranteed in the world of French series. You will learn slang and real-life French.
What are the French's favourite French series?
French series have been gaining in popularity in recent years, thanks to Netflix and Amazon. Many French series are now broadcasted abroad. Here are the ones you might like the most.
Kaamelot
In 2005, French TV launched Kaamelot. It is a parody of the story of King Arthur and the Knights of the Round Table. This series has become a real reference for several generations and has made millions of French people laugh. So, if you want to know what French humour is, go and watch Kaamelot!
Bref (means "in short" in English)
Another series with very short episodes…"Bref", it lasts two minutes… ideal to concentrate in French. Most of the episodes are available on Youtube. The hero talks about the main character's daily life, his troubles, his desires… It's very fast, very visual and very funny.
Caméra Café
The series "Caméra café" was released in 2004. Another short concept (only 7 minutes-long) for a comedy series that makes fun of life in the workplace. Here again, in addition to the language, you will be able to understand French behaviour in professional relationships…
Prestigious French series
Dix pour cent (10 percent)
The series was released in 2015. "Dix pour cent" tells the story of three actors' agents, with colourful personalities and complicated personal lives, who struggle daily to find the best roles for their prestigious clients. Many French stars have been involved in the series and we can say that it represents a beautiful part of the French culture.
Versailles
Do you like French history? Then you will love Versailles.  To defeat the nobility and proclaim his absolute power once and for all, Louis XIV transformed Versailles….  He "invented" Versailles to keep the nobility away from Paris, to keep them under his control, and to gradually turn the castle into a golden prison. He also has a passion for romance… but how do you maintain relationships when you are the greatest king in the world? This is also a very modern series because it was released in 2015.
Lupin
Everybody knows Omar Sy and the film "Intouchables" (The upside in English). In 2021, Netflix released the series Lupin, with this famous actor. 25 years ago, the life of young Assane Diop is turned upside down when his father dies after being accused of a crime he did not commit. Today, Assane is inspired by his hero, Arsène Lupin – a famous French gentleman burglar, to avenge his father…
Atypical series
Les Revenants
A fantasy series…and it's French! Yes, we are not used to fantasy in French culture, but let's not forget that "Planet of the Apes" was first a novel and it was written by a Frenchman… even if it has been often adapted into movies by the United States. Les Revenants tells the story of a small village shocked to see dozens of people coming back… from the dead! As if frozen in time, they do not remember having died. They try to pick up their lives where they left off. But why are they back?
Ainsi soient-ils (So be it)
France is a non-religion country, yes, but religion is also part of the daily life of the French. Four apprentice priests decide to change their lives and join the "Capucins" seminary in the hope of getting closer to God. Behind the scenes of the church, we can have an insight of these four boys' doubts and hopes in their daily life. This series shows you another angle of French civilization in religion and spirituality.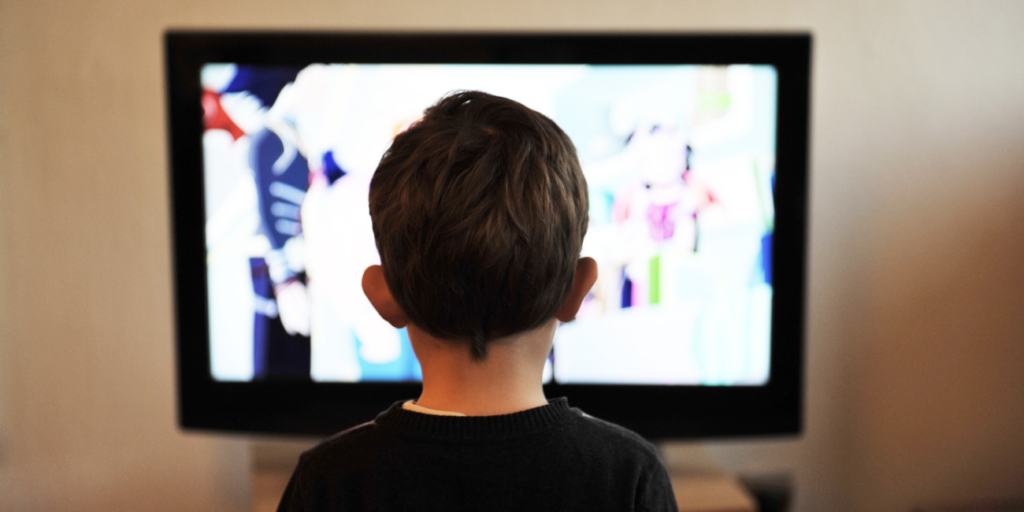 What are the best animated series to learn French?
Animation can also be used to learn French, so here is a list of animated series that will appeal to both children and adults. 
La famille Pirate (Pirates family)
It is my favourite series! It is very funny. On "Tortue Island", the Mac Bernik family is a "middle-class" pirate family. Victor, the father, is not a very good pirate. He is very jealous of his neighbour Irwin Le Requin, a very rich and elegant pirate. Victor also hates in Mother-in-law "Mamie la Poudre". Despite a lot of pettiness, the Mac Berniks stick together. They also have a pet… and it is a crocodile called "sac à main" (handbag in English)…
The adventures of Tintin
Who doesn't know Tintin? The Adventures of Tintin tells the stories of Tintin, a young Belgian journalist, his dog Snowy and his friends Captain Haddock and Professor Sunflower. The series is based on the comic books of the Adventures of Tintin. 
Lastman
Maybe a bit violent for the youngest… In Paxton, a city full of corruption and violence, Richard Aldana, a rather lazy boxer, must take care of his coach's daughter after he got murdered by a mysterious order. This sect of fanatics believes in the existence of the Valley of the Kings, a world of legends to which the little girl is the key. This new series is a real treat.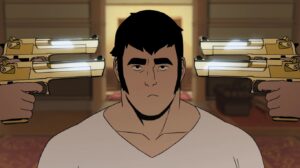 Series related to video games
Wakfu
This series is based on an online video game. If you dream of adventures, of quests in magical or hostile countries… Then welcome! Follow Yugo, a young boy with mysterious origins and extraordinary magical powers, in search of his true family! With his friends, he will soon discover that his destiny was written in the ruins of a forgotten population, and that he is intimately linked to the World of Twelve, the 12 tribes that make the world of Wakfu. Note that there is also a manga version.
Code Lyoko
Code Lyoko is an animated series about virtual reality. Four teenagers accidentally release a dangerous virus called Xana. They then enter the virtual universe of Lyoko to fight Xana's monsters and protect Aelita, the only one able to stop this threat.
So, what do you think? Do you agree that watching series is an entertaining way to learn French? For those who love reading, we also recommend here the best books to learn French.