Let us introduce you to the best apps to learn French if you like to study by yourself. Whether you want to practice your listening skills or work on your vocabulary or writing skills, we have got what you need!
The best apps to learn speaking and listening skills?
As we already know, speaking is the main motivation for learning. It is also the difficult part but though necessary. So here are some useful apps to practice. Of course, you can watch series too.
If you want to practice your French in music with the best apps now available, try LyricsTraining. Probably the best free platform out there. Lyrics Training allows you to learn French through song lyrics, using video clips from Youtube as the main media. The text appears under the video with missing words. You have to write the lyrics that you hear at your own pace because…, the song stops until you find the right words… correctly spelled!
Whilst listening, you can pause and replay as many times as necessary until you do understand the word. To help you get the right word, only the correct letters in order are accepted. Once you find the missing word, the song starts again just before the first missing word and carries on until the next one, stops and so on… You can also create your own text with missing words… This is also an excellent tool for teachers.
Do you want to improve your listening skills?
Do you prefer the radio? Not a problem. Besides the exercises on RFI, you can also travel the whole world – and therefore the French speaking world – through national and local radios. To do so, check out Radio Garden, an app that allows you to listen to songs wherever and whenever you want.
To practice your listening skills, the website Partajon is also a great find. It offers listening activities from authentic materials. You will find questions but also answers that you can download in PDF.
We also recommend Gabfle where you can find some native speakers interviews and interactive exercises and questionnaires. GabFle also provides transcripts with their linguistic and cultural comments.
Finally, if you want to share with native speakers, take a look at Tandem. With Tandem, you can choose a French-speaking buddy anywhere in the world because… French is also an international language.
With Tandem you can also record voice messages to communicate with your language partner, perfect if you are shy.  So, there is no need to make live calls with your friend, therefore you can gradually improve your oral skills by sending them a voice message that they can listen to whenever they want. The same goes for their reply: you can listen to it at your own pace… and at the same time, you work on your comprehension and oral production.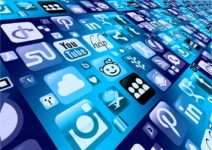 The number ones apps to learn writing skills in French ?
If you want to start writing in French with the best apps, consider Book Creator, a site where you can create your book, format it, illustrate it and even publish it afterwards.
Book Creator also allows you to record your voice to make your work an audio book. Everything is very simple and intuitive. On PC, Book Creator is available online and only online. It works with Google Chrome, Edge and Safari browsers. 
Of course, you know Canva. This tool allows you to create absolutely everything! The goal of Canva is to make creating visuals easy. The designers wanted to make the world of graphic design accessible to everyone. You have access to a catalogue of templates that you can use and change as much as you want. Besides, you can also develop your own designs and upload your photographs via a very simple drag-and-drop interface.
The platform is free but offers paid subscriptions for additional features. Users can also purchase physical products, via printing or shipping. Prepare your invitations, reports and presentations for your French classes!
Do you prefer to learn with others?
Padlet is all about online collaboration. Padlet allows you to create and share a "message wall" with your friends and colleagues. It is also a great tool for teachers.
Everyone can take part and expand the wall with their creations. You can then share them. It's a great way to develop your creativity in French.
If you want to develop your vocabulary, think about mind maps. The coolest is Coggle, which allows you to create endless maps with colourful designs. Definitely one of the best apps. 
Most of Coogle is free, but the little extras (more shapes, more colours) are not. With the basic version, you can insert pictures from your computer, move words around, create endless networks and finally share it with other users.
Want to have some fun? Classic Tools is a site where you can create Facebook or Instagram fakes. You can use your imagination, creativity and have fun… something to let you travel online.
If you want to work on your reading comprehension, once again Partajon is a very interesting source.
Moreover, Cap sur le FLE is full of great resources with themes and exam preparations.
The best sites and apps for preparing for exams?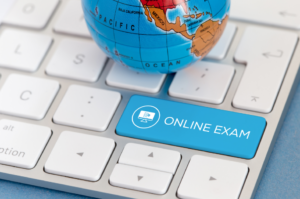 Do you want to take French exams? DELF, DALF, TCF, TEF… Here are some sites that might interest you.
If you want to prepare for the TCF test, we suggest the TV5 Monde exercises. It is very complete, with activities that you must do in a limited time for a simulation as close to reality as possible. This preparation can also help you for the TEF.
For the Delf and the Dalf, first go to the France Education International website to have information about the different forms and levels of the exam.
You can then practice on other sites such as RFI, Partajon, or the CAVILAM activities (https://www.cavilam.com/cours-en-ligne/ ).
The best smartphone apps for beginners?
If you want to start learning French, here is a list of useful apps that you can start with.
Busuu offers you the French basics.
The free access allows you to learn the French basics in order to make yourself understood and to introduce yourself, thanks to a travel guide and dialogues in different contexts. The Premium access, which includes fees, offers tests and grammar courses up to level B2.
Duolingo is fast and free.
Duolingo is the funniest application for those who are lacking motivation. Completely free but still complete, Duolingo assess your language level from the very first exercises, helps you improve your vocabulary classified by theme, and trains you in written and oral comprehension thanks to a translation system. 
Babbel, serious and very professional… but NOT free of charge!
The Babbel application offers a wide range of exercises. Most of the content is not free. Its main asset is that it allows you to work on your pronunciation by recording and listening yourself to change your accent and pronunciation.
Mosalingua, very progressive and in context
Mosalingua offers a "spiral" learning process which means that it goes over lessons multiple times to deepen the learning. It is very progressive and it tries to stay in context. Note that the app is not free after the trial period. 
The best apps and sites to teach French ?
Teaching is also learning and, nowadays, teachers have to spend some time on sites and online apps.
First, take your time to create your page on Symbaloo. Symbaloo is an online bookmark for all your favourite apps. You can create a website list and organize it by categories or needs. Equally, we suggest you present Symbaloo to your students.
On Symbaloo, you can search resources that you want and keep them in your list. The site looks like a board with your favourite website's icons. You have all your sites and apps right here on a single page! You don't have to spend time on web directories anymore.
 As a teacher, you all know Kahoot or Quizlet. However, if your students don't have electronic devices or if you don't want them to use their phones in class, here is Plickers. Plickers is a site where you can create you quiz and print individual QR codes for your students to use to give their answer. During the quiz, the students show their answers to the teacher by holding their QR codes up and turning them in the position that represents their chosen answer (A, B, C or D). You can then scan the whole class with your phone and get all the individual answers but also a survey with percentages for each answer.
Another site, Plickers is free for most of it even if there are a few options that are not. 
With Nearpod, you can create lessons using videos including interactive quizzes that pop up during the video, educational games, written and oral interactions… Your students can work independently or remotely in a limited time frame if you want, thanks to a code.
From the classroom, during the lesson, you can take control of your students' devices. You are choosing if you want them to work independently or not.
Nearpod offers a lot of content but not always adapted to language courses. It's a little long at the beginning, but you will quickly be able to create and share lessons with your students and colleagues.
Of course, if you work together, sites like Padlet and BookCreator offer a lot of great possibilities in the classroom.
Here are some other websites that you can use to create interactive content for your students: LearningApps and Genially