Everyone knows the great classics of French literature for learning French. We've all heard of Saint-Exupéry's Petit Prince or Camus' L'Étranger. But there are also more recent novels that will give you a more modern vision of France and French. Learning a language is obviously also learning about the culture of the country and the people who live there. Here is a list of 8 modern French novels you must read!
No et moi, Delphine de Vigan, 2007
"No et moi" is the story of Lou Bertignac, a 13-year-old with a high IQ of 160 and a head full of complex questions. For this gifted young girl, high school is a difficult experience, where she feels totally rejected because she is two years ahead of her time at school. It is not easy to be a teenager, let alone to be different from the others. 
When it comes time to choose a topic for a school presentation, Lou has the idea of getting noticed, and chooses a particularly difficult subject. She decides to tackle the subject of homelessness and it changes everything for her… 
The subject is very topical, as children at school have more open and special problems than before. The novel has been adapted into a film. 
"In life there is one thing that is annoying, something you can't do anything about: you can't stop thinking".
A text from B1 level. This novel is available in English. 
La liste de mes envies, Grégoire Delacourt, 2012
As a young girl, Jocelyne dreamed of fashion and Prince Charming. But time and reality have passed, and at 47 years old, the Arras-based haberdasher lives with an indifferent husband and runs a blog about lace. When a lucky coincidence offers her the lottery jackpot, Jocelyne realises that she can now fulfil all her desires. She decides to take her time before telling her friends and family, and in the meantime, she makes a list of everything she could afford, whether it be useful purchases or reckless follies… She is wary of this money that has fallen from the sky, but doesn't she have more to lose than to gain?
A hot topic, money, in an era that is totally obsessed with it. This book invites you to question our needs, our human relationships and our conceptions of the world. Note the film version released in 2014.
The List of my Desires is a novel of 186 pages. The style is simple and the story is easy to follow. It is a book to be recommended for B1 level and above.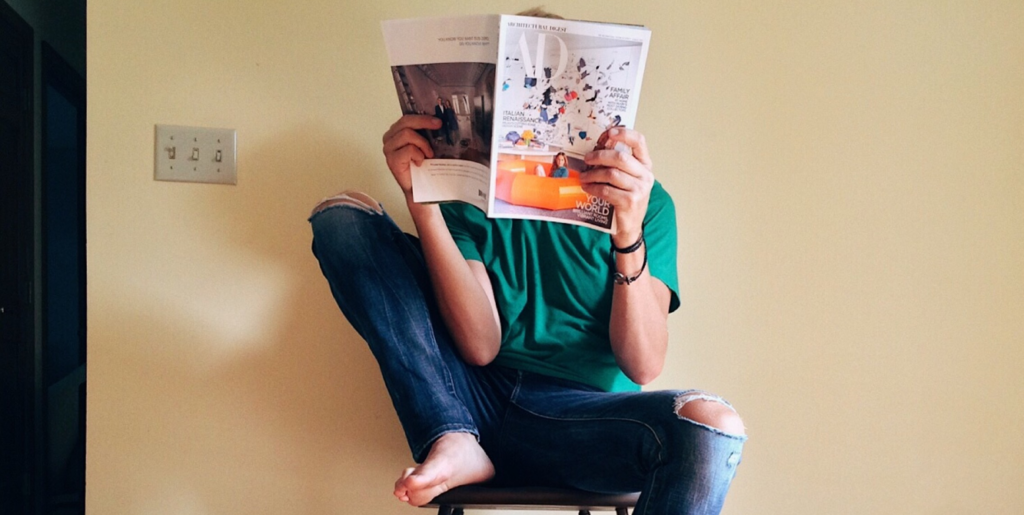 Vernon Subutex, Virginie Despentes, 2016
"Vernon Subutex" is a modern French novel about brutality – economic, social and political – and its effect on individuals. Vernon Subutex is a rock vinyl record dealer... but with the advent of the CD, he has closed his shop. When he leaves his flat, Vernon takes with him the bare minimum, including the confession of a missing friend who has become a rock star, thinking that it might make him some money. The rumour about this star spreads, many people want to get their hands on the videos, for all sorts of reasons, which Vernon Subutex ignores, busy as he is looking for his next drop-off point, and presenting himself as an adventurer. In turn, he is a DJ, a homeless person, a guru… Despentes' "Vernon Subutex" is a social novel, very hard but also very empathetic.
The writing is modern, very slangy, sometimes vulgar… 
"They've ripped out the benches, they've put up the shop fronts to make sure we can't sit anywhere, but we're not being picked up and put in camps yet, and it's not because it would be too expensive, no… it's because we're the pushovers. People have to see us so that they remember to always obey".
It is recommended for B2 or even C1 levels if you like vocabulary challenges. 
La possibilité d'une île, Michel Houellebecq, 2007
A modern French novel that is also a utopia… Who among us deserves eternal life? The Possibility of an Island is a science fiction novel, but also a reflection on the power of love. This long novel is built around the life story of Daniel1, which is interspersed with comments from other Daniel's, his clones through the centuries. In successive chapters entitled "Daniel 1,1" to "Daniel 1,28" the central character recounts the stages of his adult life with his conceptions of the world and his states of mind, his philosophical, religious and ideal conceptions…
This book deals with all the essential questions of our time, in France, a country which has difficulties with the religious question, in particular. The author is very cynical and ironic, and no doubt you will discover in it a part of the French "mentality", quite polemical.  
"Life begins at fifty, that's true; except that it ends at forty."
Not before B2 level.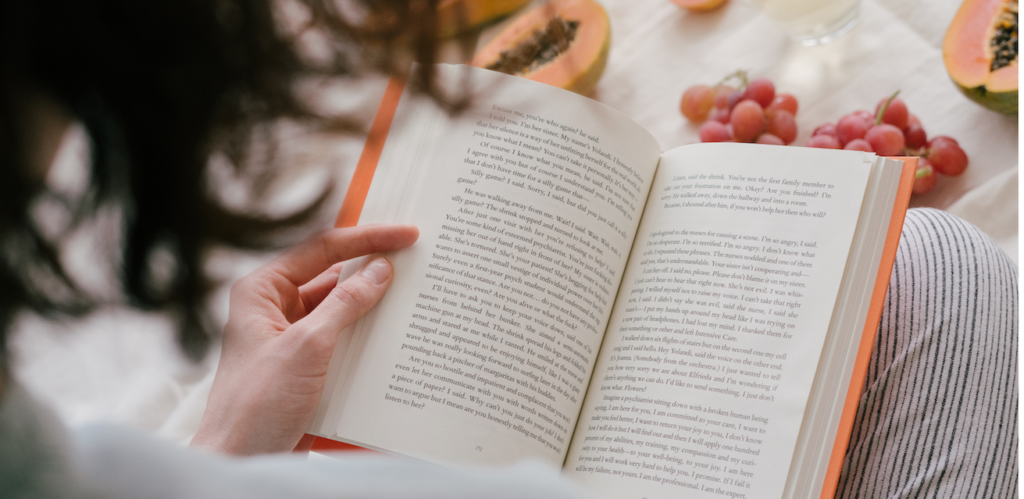 Le Lambeau, Philippe Lançon, 2018
The novel is about the reconstruction, both physical and psychological, of Philippe Lançon, one of the victims of the attack on the editorial office of Charlie Hebdo in Paris on 7 January 2015. He was disfigured by a bullet that shattered his jaw and was wounded in the arms. From the attack to his release from hospital, where he remained for more than two years, this account is the moving testimony of a survivor who is reborn to life. 
This French novel tells the story of one of the most shocking events to take place in th country in recent years. The violence of terrorism has also marked French society for several decades. 
"I remember that she was the first living, intact person I saw appear, the first one who made me feel how those who approached me, from now on, came from another planet – the planet where life continues." 
From level B2.
L'Élégance du hérisson, Muriel Barbery, 2006
Renée, fifty-four years old, is very talented and has an immense general knowledge. She has decided to become a concierge in Paris, in a beautiful building with eight luxury flats. She has one friend, Manuela, who comes to her house on Tuesdays and Thursdays. Together they have tea and talk about their lives. Paloma Josse is twelve years old. She is bright and rebellious, and she also lives in this building. One day she learns Renée's secret and they become friends. But changes occur when Kakuro Ozu, a Japanese man, moves into the building. Gradually, Kakuro becomes friends with Renée and Paloma and changes their outlook on life. 
"My name is Paloma, I'm twelve years old, I live at 7 rue de Grenelle in a rich flat. But for a very long time I have known that the final destination is the fishbowl, the emptiness and ineptitude of adult existence. How do I know this? I happen to be very intelligent."
A lovely French novel, also adapted for the cinema, which also deals with the social differences that exist in France. From level B1. 
Ni d'Ève, ni d'Adam, Amélie Nothomb, 2007
In parallel with her career in a large Japanese company in Tokyo, Amélie has a love affair with a young Japanese man who was her student at first, a young man from a good family whom she met during her private French lessons. Rinri falls in love with the 21-year-old Amélie, whom he awkwardly begins by calling "my mistress"…
A very sympathetic novel that shows how difficult it is sometimes to integrate into a country that is foreign to us, with its codes, cultures and habits that we don't always understand. A novel in which every student of French can recognize himself when he arrives in France, for example. 
"Ni d'Ève ni d'Adam" was adapted for the cinema in 2015 by Stefan Liberski, under the title Tokyo Fiancée. Amélie is played by the Belgian actress Pauline Étienne. 
"It was precisely because there was no evil in him that I liked him so much. It was because of his strangeness to evil that I did not love him. Yet I don't like evil. But a dish is only sublime if it contains a touch of vinegar." 
From A2 level. Available in English. 
Oscar et la dame en rose, Eric-Emmanuel Schmitt, 2002
Oscar, aged 10, knows he is going to die. The pink lady, who visits him and "believes in heaven", suggests that he write letters to God so that he feels less alone. These letters describe twelve days in Oscar's life, twelve funny and poetic days, twelve days full of funny and moving characters. These twelve days may be the last twelve. But thanks to Mamie Rose, who forms a strong bond of love with Oscar, these twelve days will become a legend.
Illness, suffering, life and death are difficult themes to deal with, but in this book the author has succeeded in not turning them into a drama. This novel also talks about the situation of children in hospitals in France, their daily life, their hopes. 
"I tried to explain to my parents that life is a strange gift. At the beginning, we overestimate this gift: we think we have received eternal life. Then you underestimate it, you find it rotten, too short, you're almost ready to throw it away. Finally, you realise that it was not a gift, but just a loan."
From A2 level. 
 These 8 French novels will give you some reading ideas. While you're at it, why don't you check our article about the best TV shows to learn French?